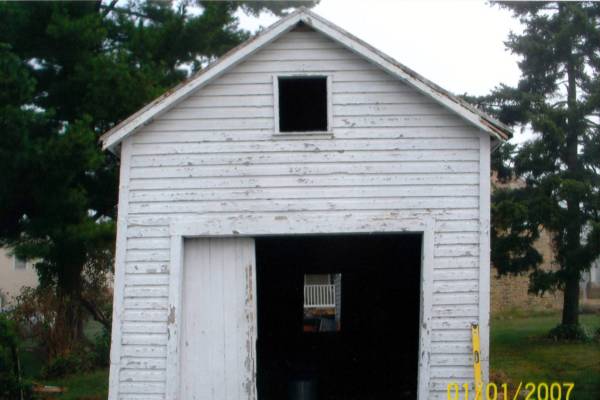 Here is an early 20th century summer kitchen that was converted into a garage. When the conversion
opened up one end of the building for the garage door, and the other for a small dormer, the structual
integrity was compromised and so with the help of the prevailing winds, the building had a prominent
lean to one side. (Please note that the date on the photo is incorrect.
Here is the carport before KLS enclosed it.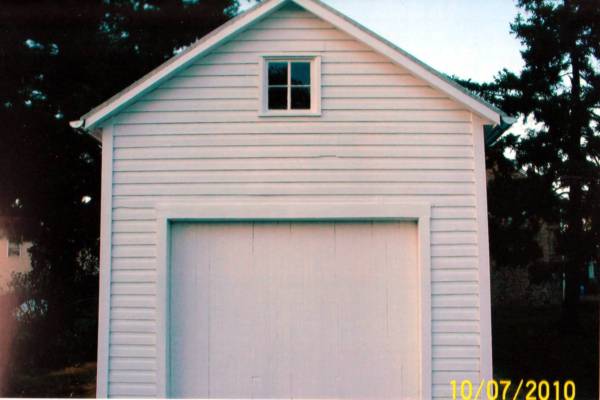 Here is what the building looked like after righting it and renovating it's facade.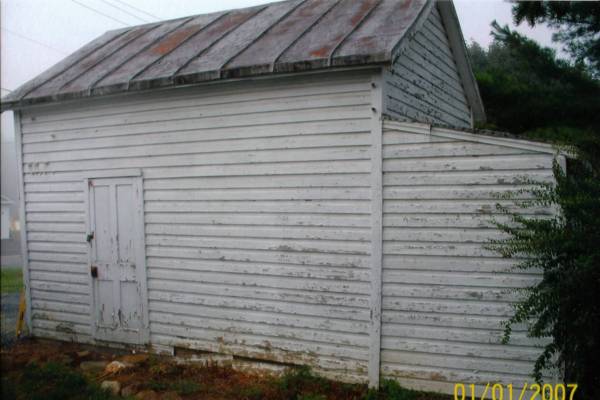 Before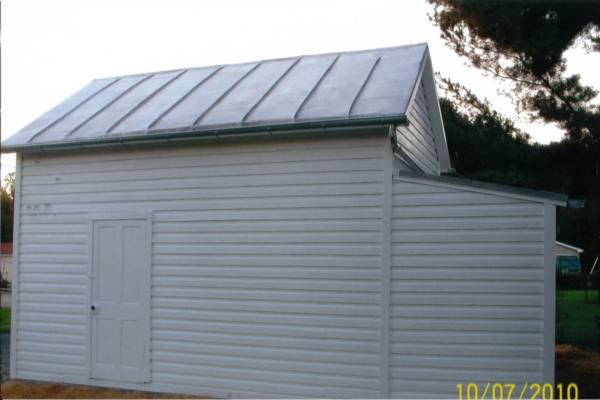 After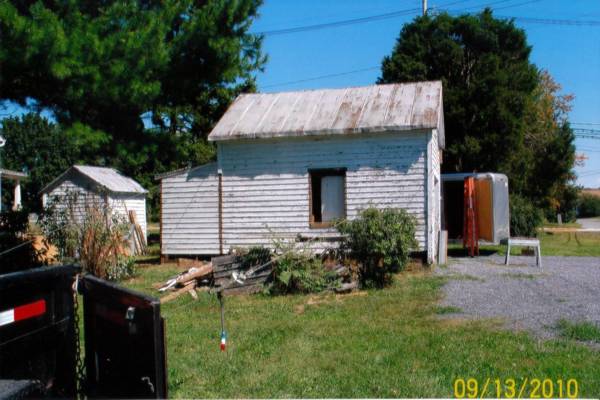 During the righting of the building.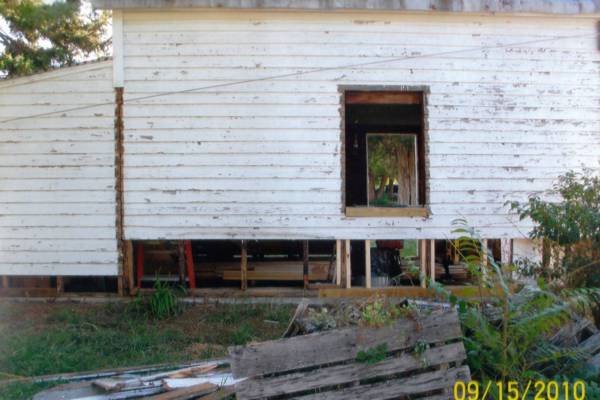 During the repair of rotten sills.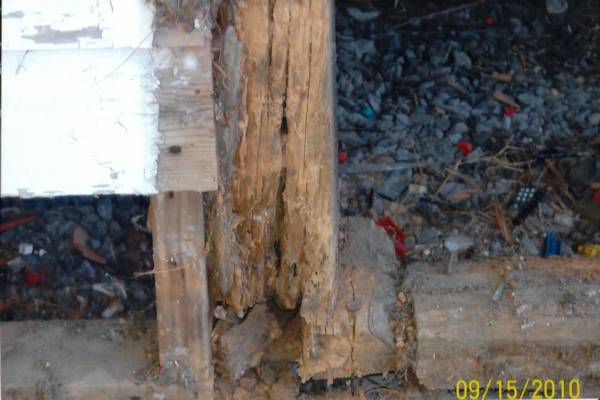 Rotten sill.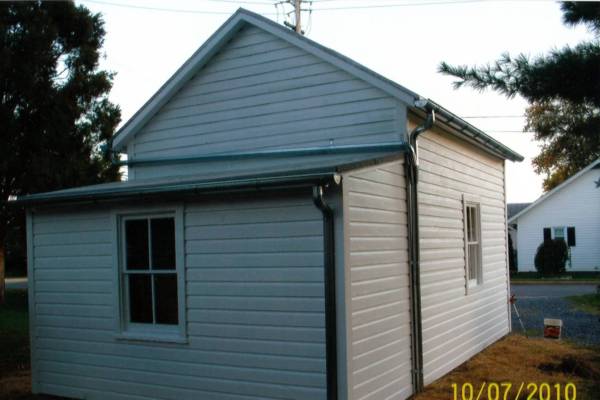 The Finished Project.